Good-to-know-stuff before the kickoff
 ID
At some of our events you'll be able to buy alcoholic beverage and therefore you'll be required to show ID to enter. Remember to bring a valid passport, id, driving license or other form of identification to these events.
Clothes
Clothes who are suitable for outdoor-activities and whom you are not really careful about are recommended, especially carefree shoes. We are also going to a nightclub in central Växjö and people will have their ordinary nightclub-outfits, so bring your favorite outfit.
Most importantly: For the final banquet on Friday, a suit for the men and a dress (preferably long dress) for the ladies is recommended.
Maybe you can get some inspiration from Commander Jane & Johan and General Katarina? 
Participation fee
Money is something every student crave all the time, so make sure to work a little bit extra this summer so you have plenty of those. The cost to participate in the kickoff is 850 SEK. You can choose to transfer the money to bank giro: 447-7766 at the latest of 16 of August. Type your full name and Personal Identity Number (personnummer) in the payment so we can see who made the transaction. 
Alternatively you can pay this directly on-site with either cash or debit/credit card on the first day of the kickoff (Monday the 21/7).
Students from outside of Sweden, if you want to prepay the participation fee. Please contact us on kickoff@ehvs.com for information. Otherwise, you can pay on-site with cash or debit/credit card on the first day of the kickoff (Monday the 21/7).
EHVS Membership
We recommend you to buy EHVS membership via our website here! This is required to take part of the Kickoff and will also give several other benefits!
The cost is 60 SEK per term/semester, 120 SEK for a whole year or 300 SEK for your whole time as a student at Linnaeus University. The membership fee can be paid either in cash or debit/credit card on the first day of the kickoff (Monday 21/7) or via the website. The membership is also required for taking part in over 50 events that EHVS organize every year. The membership is also required to enter the local student-pubs Sivans and Stallarna along with membership in Linnéstudenterna (more info below). The membership gives you a ton of benefits which you can read about more here: Medlemsförmåner. EHVS uses a digital membership card which can be downloaded to your smartphone via the app Cardskipper which can be found here: Apple IOS & Android. It is also possible to get a psychical membership-card for those who don't own a smartphone.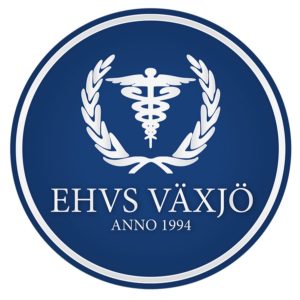 Linnéstudenterna Membership
The membership at Linnéstudenterna costs 150 SEK per term/semester, or 275 SEK for a whole year. We don't require you to be member of Linnéstudenterna to take part of the kickoff but it is required to enter the student-pubs Sivans and Stallarna. You can enter Linnéstudenternas webpage to become a member, there will also be an opportunity to become member during the kickoff-week. 
Studentoveralls
To recognize a student, you can see them wearing a colorful overall. The overalls is used during specific overall-events. You can buy this overall during the kickoff-week or on the website. If you don't order online, the payment will be split into two times, 300 SEK during the pre-order during the kickoff-week and 300 SEK when you collect it at EHVS Office. The first time you use the overall is during the overall-inaugurate which takes place in October/November.
You can buy your overall online via our website: www.ehvs.nu/butik/
Other expenses
It is also good to be prepared for other expenses during the week such as food and other necessary costs. Preferable take out some cash beforehand to be able to pay for this, the food will be sold by us for a cheap cost during the kickoff-week.
So, in summary: The first day you can pay for the Kickoff, membership in EHVS and the overall with credit/debit card. Rest of the week you'll need cash for food etc. 
Housing / living
If you haven't been able to find anywhere to stay during the kickoff, try to find something temporary because you don't want to miss out on the week because of this. If you haven't had any luck with finding anywhere to stay, we can help you arrange somewhere to sleep. We have never had any problems with finding this for everyone before so just contact us at kickoff@ehvs.nu and we will set you up. 
Map
In the top of the map is the Amfium, this is where most events will take place.

Schedule
Your "Kickers" are students from EHVS which will take care of you during the week and they will give you complete & fully information about times, places etc. during the week. Below is just a quick summary so you can get a hang of what will happen during the week.
Monday: 08:00 the mandatory lecture starts. Civileconomics (EKP), Enterprising and business development (EBD) och Nationaleconomics (NEP) will gather in IKEA-hall in the N-building on the university campus. Marketingprogram (MFP) will gather in Wicksell in the K-building on the campus. After the lecture, the kickoff will start.
Tuesday: There will be activities on the Amfium during the whole day. In the afternoon you will take part of your first overall-event and everything this includes. In the evening there will be a party.
Wednesday: In the morning, there will be soap-Olympics at the lake Trummen and in the evening, there will be a party with other student-fraternities from our campus joining us.
Thursday: In the morning, you will be doing activities around our campus to make sure you get to know every part of it. The evening will be spent on a nightclub in central Växjö. Here you will have your ordinary nightclub-outfits so don't forget them back home.
Friday: In the morning, there will be activities and brunch. Afterwards you will have plenty of time to prepare yourself for the banquet. Remember your long-dress and suit!!! After the banquet, there will be a after-party which will end this awesome week.
All activities during the week is of course totally optional. Taking part in the kickoff week is not mandatory, but we strongly recommend that you do this. It is an excellent opportunity to find your first new friends and get lots of funny memories which you will talk about a long time after.